A new short play about marriage, Brexit and sexual role play premiered at a work in progress night, hosted by Orphee Productions on April 7th 2017 at Theatre Utopia.
Cast: Claire: Florence Keith-Roach, Kuba: Ed Digby Jones. Directed by Lucy Wray. Written by Florence Keith-Roach.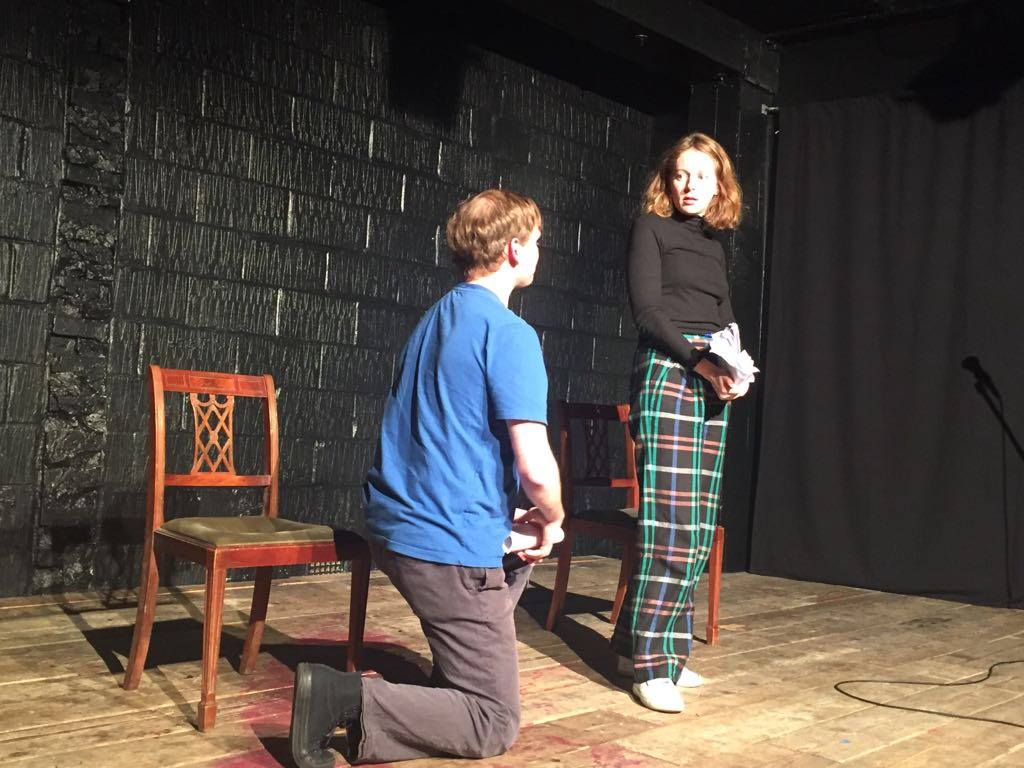 To watch a trailer of Eggs at the Vaults Click Here.

The script is available to buy on Kindle Here.

"An astonishing piece of new writing," 5 Stars (Grumpy Gay Critic)
"I couldn't stop smiling," 5 Stars (West End Wilma)
"It should certainly be on you #MustSee list," 5 Stars (Female Arts)
Eggs opened at Vault Festival 24th February- 6th March 2016.

To read an interview with Florence about Eggs and to buy a copy of the published play CLICK HERE.
"Refreshingly unabashed… a serious and heartfelt work…playwright Florence Keith-Roach is a rising star."(Fringe Guru)

A 5 * reviewed new play about female friendship, fertility and freaking out.

Performance History

Sin, Venue 206, Edinburgh Freestival, Aug 7th-30th. 2015.
Vault Festival, The Crescent Stage, Waterloo, Feb 24th- 6th March. 2016.
"Thought provoking and entertaining," (4* Edinburgh Festival Magazine )
A gender-inverted, musical comedy adaptation of the patriarchal, 19th century iconic play, La Ronde by Arthur Schnitzler.
Performance History
Library, St Martins Lane, July. 2014
The Royal Overseas Club, Edinburgh Fringe, August. 2014
Vault Festival, Waterloo, February. 2015