A unique coming of age comedy for dejected wannabes everywhere

WATCH IT NOW...
An actor, Fleur, keeps getting asked to strip in auditions. Her best friend, Freddy, keeps telling potential employers that he slept with his godmother. Neither has had any sort of meaningful relationship since they were breastfed. But Fleur has an idea and a party invitation and things are about to change for these two dweebs.
One long succession of put downs, unpaid internships, botched trysts, and spiked rosé- drenched dreams of artistic success. This is a unique comedy about the indignity of being in your 20s.
Funny, woozy and a bit sad, like the feeling of waking up next to your best friend on a night bus terminating somewhere weird in Zone 6.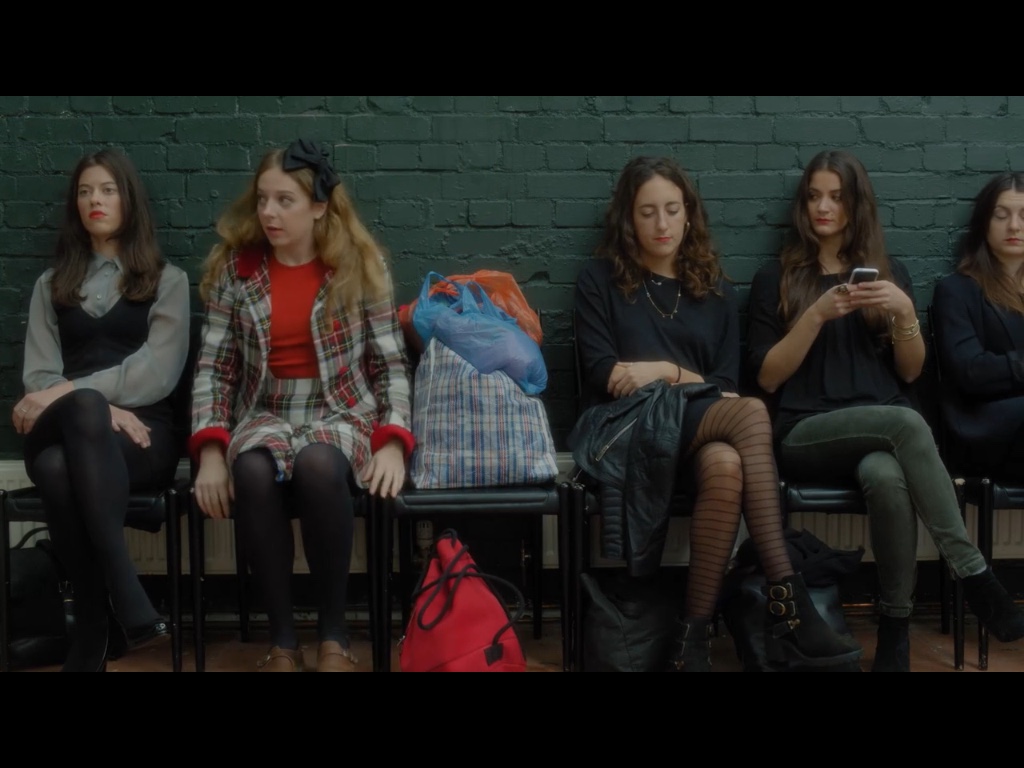 A nice friend wrote to us. I include it because she speaks so eloquently and kindly about what we were trying to achieve with this weird film...
'In the midst of my hang over panics, I was given a real feeling of warmth when I remembered... (your show)..I felt safe because there's the solidarity of all the confused people of our generation traipsing around London trying to find our purpose. I really loved your show because it was funny and clever but also really tender and believable. So well written and I loved how you did it. It had its own style it was so charming and original. I want to see more.'
About Florence and Freddy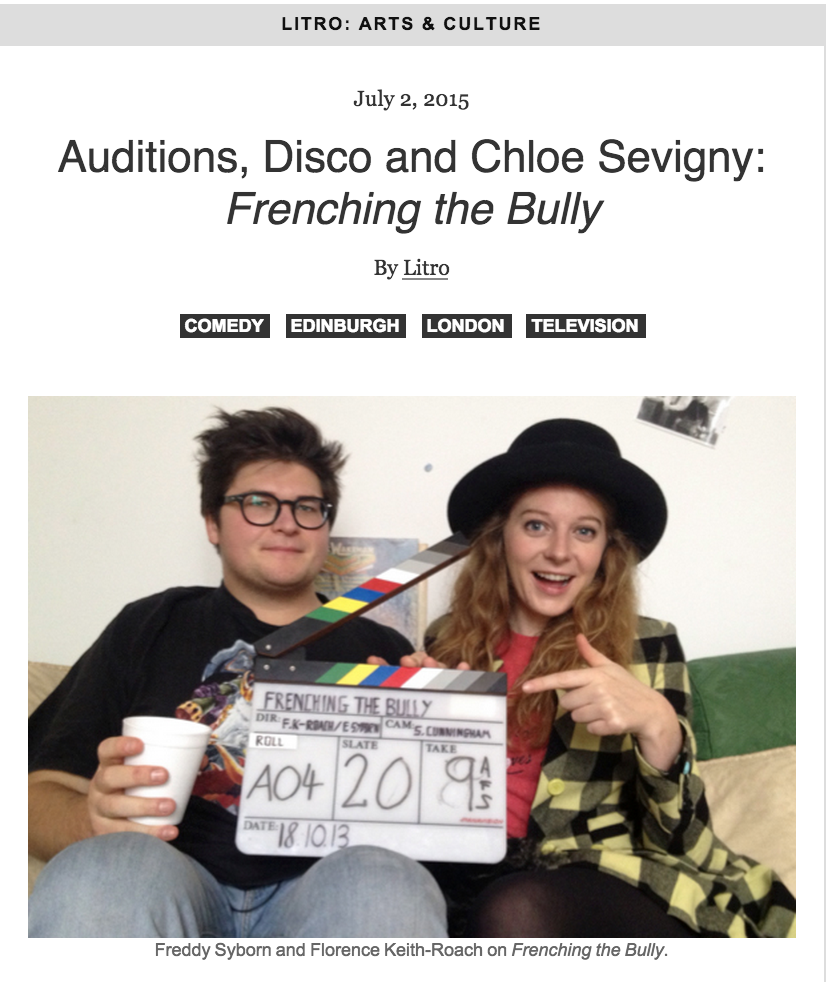 Florence and Freddy met when they were 13 and have been bickering and working together ever since. Florence likes disco, Pink Narcissus and dressing as a young Miss Marple. Freddy humiliates himself in public, whether he likes it or not.
They both love the following: Annie Hall and Manhattan, Clueless, A bout de souffle, the Notorious BIG, coordinated dance routines and the seminal Touch & Go record Would You (Go To Bed With Me). The result is this independently produced 30 minute film that beautiful and un TV like, with music and cinematography which pay homage to 70's and 90's films they love.
To read an article that Florence and Freddy wrote for Little White Lies about making Frenching The Bully Click Here.
Florence and Freddy are also in a Harry Potter punk band, Lavender and The Brown. They have so far done three gigs, one of which, in a pub in Edinburgh, ended with them being bottled off stage. Lavender' are still recording and have their eyes set on a UK tour of lesser known hamlets in early 2015. Wingadium Levioso Witches.